The economic changes of the past decade have generated a corresponding need for safe, efficient and productive business air travel. Acting on this need, our clients, leading entrepreneurs, venture capitalists, investment bankers, financial and research institutions and technology based private and public companies, have acquired ownership interests in a variety of corporate and executive aircraft to be used in their business operations. These aircraft improve our client's productivity through: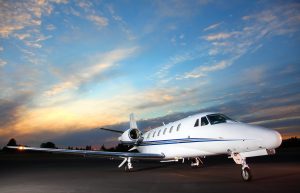 Efficient, reliable and flexible employee and executive scheduling
Minimizing non-business hours away from the office
Increasing productivity en route
Attracting and retaining key executives and customers
Eliminating barriers to travel
Maximizing personal safety and industrial security
Projecting a positive corporate image
Optimizing headcount
Charging the entrepreneurial spirit
The Silicon Valley/San Francisco, Seattle, New York, Los Angeles and San Diego each rank in the top ten for general aviation operations.  Aero Law Group clients in these communities have acquired aircraft to use in their business activities. Aero Law Group has assisted these clients with regard to legal issues in the following areas:
Acquisition of the aircraft from the manufacturer, owner or dealer
Fractional ownership
Aircraft financing (manufacturer and institutional) including operating and finance leases
State sales and use tax
1031 like-kind exchanges
Ownership and registration, including Subchapter S Corporations and LLCs
Foreign ownership of U.S. registered aircraft
Operations under Parts 91 and 135 of the Federal Aviation
Regulations
Time Sharing, Interchange and Joint Ownership structures
Flight crew hiring and management
Aviation insurance
Non-business use of the corporate aircraft
The independent regulatory entities governing the acquisition, registration, taxation and operation of business aircraft require our clients to deal with numerous legal and tax inconsistencies in their aircraft ownership and operations. This requires experienced attorneys concentrating on business aviation issues. Where appropriate, Aero Law Group enlists the support of aviation specialists, including accountants specializing in aviation, to assist in the day to day issues surrounding the management and operations of the aircraft. Aero Law Group is also a member of and is active in the National Business Aviation Association (NBAA).